MASCARADE (MASQUERADE) France 2022) **
Directed by Nicolas Bedos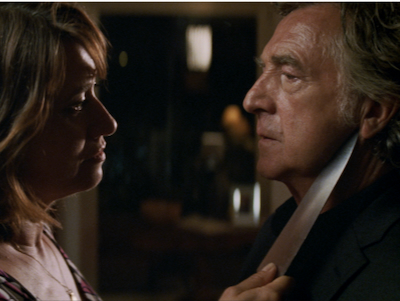 MASCARADE is a 2022 French comedy-drama film written and directed by Nicolas Bedos. The film premiered and was screened out of competition at the 2022 Cannes Film Festival.
There are two references to Somerset Maugham at the start of the deliciously wicked film MASCARADE (French spelling for Masquerade). The film opens with his quote: "The French Riviera is a sunny place for shady people." The French Riviera or Le Cote D'Azur is the setting of the film's story. The second reference is one of the film's gay characters (Maugham is himself a gay writer) buying one of the villas owned by Maugham and is unable to keep up with the property expenses.
The film is about a young gigolo, Adrien (Pierre Niney) falling under the spell of a tantalizing con artist, Margot (Marine Vacth). They devise a devious scheme in pursuit of a life of luxury as hatched under the French Riviera's burning sun.
The whole cast of characters in Bedo's film do come across as 'shady'.
First and foremost is Margot (Marine Vacth), the gorgeous con artist who is incapable of loving.

She secretly hides the existence of a daughter and is unable to return the love Adrien has for her.

But the script calls for her to have a change of heart as she feels tenderness for one of her victims, Jean-Charles.
Secondl is Adrien (Pierre Niney) the one who falls for Margot.

He is also the gigolo for famous actress Martha (Isabelle Adjani), hiding his affair and love of Margot from his benefactor
Martha (Isabelle Adjani) the pompous and egoistic actress rising to fame at all costs
Carole (Emmanuelle Devos) faces desperation when her husband finds new love and allows herself a brief fling with Adrien
Thomas (James Wilby) the ex-husband of Martha who has an open secret that the whole town knows of, except for Martha.

He is openly gay and cheats on Martha.
The stories unfold as different witnesses take the stand in a court case. The case involves Margot's attempted murder by Jean-Charles. A flashback reveals whether he is guilty or innocent.
The film works in the first third till the romance between Adrien and Margot takes full swing. The case of unrequited and passionate love at all costs have all been seen and done in countless films before. But actor Vacth is beautiful to watch as is Niney, even though he wears an ugly untrimmed beard half the time. He still maintains the good looks he displayed in his other films YVES SAINT LAURENT and FRANTZ, both films of which earned him Cesar nominations for best performance.
If only Bedos' film manages\d to hold the interest of the first third, it would have succeeded as a Chabrol-like wicked thriller. Instead, the film falls into pastiche melodrama filled with characters no one really cares for.
MASCARADE is available to rent from Digital TIFF Lightbox from July the 4th.
Trailer: