CETTE MAISON (THIS HOUSE (Canada 2022) **
Directed by Miryam Charles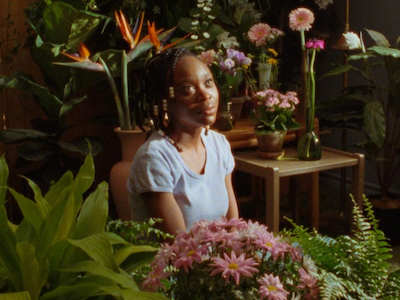 As the voiceover of the deceased info the audience; "I was born in Stanford, Connect in 1994, I died 2008 in my house cette mason (in French). "You are the source that inspired me, I do not need anyone else." There are lots of chanting at the film's start and voiceover that is a little confusing though inputs the film in perspective.
Bridgeport, January 17, 2008. A teenage girl is found hanged in her room. While everything points to suicide, the autopsy report reveals something else. Ten years later, the director and cousin of the teenager examine the past causes and future consequences of this unsolved crime. Like an imagined biography, the film explores the relationship between the security of the living space and the violence that can jeopardize it.
Though the story is simple, the film requires some concentration as one needs to realize who is speaking and which time frame the action is taking place. It is also an extremely slow moving picture with little story so, there is a lot of patience required to sit through this otherwise art piece of filmmaking.
The film will play the TIFF Bell Lightbox with special limited screenings as this is a small film with only a limited audience.
Screening schedule:
· Tuesday, March 14 at 3:30 p.m. | TIFF Bell Lightbox (Cinema 3 - Piers Handling Cinema)
· Wednesday, March 15 at 6:30 p.m. | TIFF Bell Lightbox (Cinema 2) - with the filmmaker in attendance
· Thursday, March 16 at 6:30 p.m. | TIFF Bell Lightbox (Cinema 2)
CETTE MAISON has got a good festival run. THIS HOUSE shone at international festivals in 2022. It had its world premiere at the Berlinale, followed by its Canadian premiere at Hot Docs. Selected in 20 festivals in more than 15 countries, the film was awarded the Silvestre Award for Best Feature Film at IndieLisboa, the Best Narrative Feature Award at the Trinidad + Tobago Film Festival, and the Innovation Award at the Festival du nouveau cinéma. This House continues its national and international film festival tour in 2023.
Trailer: