MY DAUGHTER'S KILLER (L'ASSASSIN DE MA FILLE) (France 2022) ***1/2
Directed by Antoine Tassin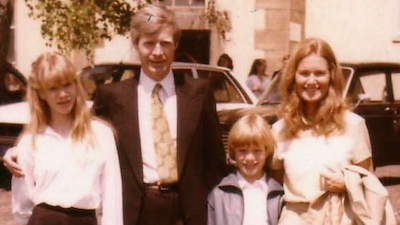 A father fights for decades to bring his daughter's killer to justice in France and Germany before taking extreme measures.
The doc opens with an emergency call about a man in really bad shape with his head smashed in who says he had been kidnapped from Germany. The doc then moves back 3 decades when the doc informs through voiceover when a 14-year old girl had been killed. The audience is posed the question about a father who knows who had killed his daughter. What would you do? What would you do for your daughter?
Netflix and otters streaming services have promoted the genre of true crime documentaries. Just last week saw Netflix;'s debut of another true crime doc, also an excellent compelling watch GIRL IN THE PICTURE. Both films deal with pedophile sex predators that have been brought to justice or rather get their comeuppance.
In MY DAUGHTER"S KILLER, the opening suggests that the daughter's killer is the one who had his head smashed in and what follows are the incidents that continue. The film reaches that initial starting point two thirds through.
The investigative thriller takes the audience across France and Germany and through the period of 30 years. It is hard to believe that this incredible story is true. The child predator is a wealthy influential well-respected doctor in the city who has used his wealth and practice to drug children in order to rape them. The truth eventually comes out in what must be one of the most harrowing cases in human history. Yet this doctor, who is completely evil, vehemently insists on his innocence. Director Tassin masterfully connects all the pieces of information, footage and interviews together to create a compelling mystery worthy of Hitchcock.
MY DAUGHTER'S KILLER (L'ASSASSIN DE MA FILLE) is a French (filmed in French, German and english) compelling drama with a story that would delight Hitchcock fans is a compelling watch from start to end.
Trailer: