REEL ASIAN 2021
In this special 25th Anniversary edition of Canada's premier pan-Asian festival, nearly all programming is available Canada-wide. The opening night film, which will be the only in-person event held this year, will feature the award-winning film Islands from filmmaker Martin Edralin. Winner of a Special Jury prize at this year's SXSW Film Festival, the film will screen at the Hot Docs Ted Rogers Cinema on November 10 at 7:30 pm. The film will be followed by an in-person Q&A with Edralin and cast members Sheila Lotuaco and Esteban Comilang.
This year's festival lineup consists of 81 films from all over the world, including Canada, South Korea, Japan, Malaysia, Hong Kong, Pakistan, India, Norway and the United States, with 59% directed by women and non-binary filmmakers. Priced at $9.49 and with a limited number of reduced-price tickets at $4.49 for seniors, students, and un(der)waged people, tickets go on sale on October 20
The Toronto Reel Asian International Film Festival will take place from November 10 to 19, 2021. The festival's awards will be handed out on November 13, allowing festival attendees to see the winning films.
The awards will be streamed live.
Public tickets will be priced at $9.49 and are on sale beginning October 20 at reelasian.com
CAPSULE REVIEWS of Selected Films:
BEYOND THE INFINITE TWO MINUTES (Japan 2021) ****
Directed by Junta Yamaguchi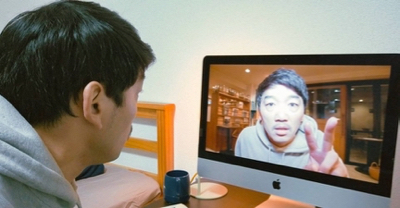 Directed by Junta Yamaguchi and performed by the members of the Kyoto-based Europe Kikaku theatre group, BEYOND THE INFINITE TWO MINUTES is a time warp sci-fi film that is easily the best and most entertaining film of the Reel Asian Film Festival this year. A cafe owner Kato closes up shop on an ordinary night only to be interrupted by a voice from the TV when he enters his apartment that is above his cafe that turns out to be his own voice, two minutes in the future. Kato downstairs in the shop tells Kato upstairs that he is looking into 2 minutes in the future. Kato runs down to find that this is true. As Kato investigates the strange occurrence, the night and time itself start to unravel. Kato's friends and colleagues get enveloped into his time warp, and the results are hilarious, calamitous and existential. The script is brilliantly written with tension mounting towards a riveting climax when two time space police arrive to prevent a time paradox from occurring. With long takes, simple locations, and finely tuned performances, this film clearly shows that minor masterpieces can be made on a shoestring budget but it needs a good story, script and thought.
Trailer:
CODE NAME: NAGASAKI (Norway 2021) ***
Directed by Fredrik S. Hana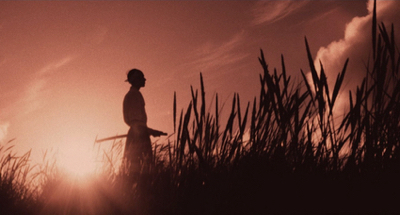 Directed by Fredrik S. Hana, written and starring both himself and Maruis Lunde, CODE NAME: NAGASAKI is a documentary that mixes several genres, film detective noir, horror, experimental and documentary. The premise is the finding of Marius after 25 years. Marius initially tries the Japanese Embassy and when he gets no success, hires a Japanese private investigator who guarantees rests in 3 weeks. There is a lot of film experimenting going on, which might interest film cineastes and critics and less so for the commercial moviegoer who will likely find the entire hour and 9 minutes totally exhaustive. See it at your own risk!
Trailer:
DRIFTING (Hong Kong 2021) ***
Directed by Jun Li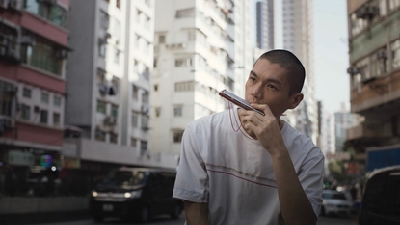 DRIFTING focuses of recently released from jail, Fai (Francis Ng), homeless, jobless and a junkie, living off the streets of Sham Shui Po, the poorest district in Hong Kong. One morning, the police arrive without notice and clear out their belongings, their makeshift homes reduced to roadside trash. The female cop uncharge refuses to listen to their pleas. With the help of social worker Ms. Ho (Cecilia Cho), Fai and company of junkies take the case to court, while struggling to create a new home. Director Li, with a journalist backgrounds tackles the true story of 2012 highlighting how inhuman the Hong Kong police can be (as in the recent protest of human rights against China) and the plight of the homeless. "We are homeless but we are not worthless" the chant of the protestors is also the main message of the often enlightening film. Waring that there are disturbing scenes o drug use, as in one where Fai takes his first jab of crack and passes out with his trousers down.
Trailer: none
HAIL, DRIVER (PREBET SAPU) (Malaysia 2021) ***
Directed by Muzzamer Rahman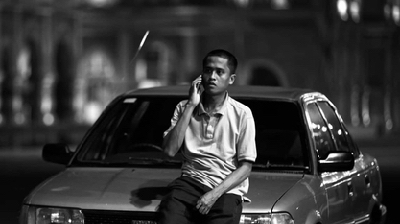 Shot in black and white similar to what the protagonist might see, being colour blind, HAIL, DRIVER or Prebut Sapu in Malay, is an authentic slice of life of the less fortunate lower working class of Kuala Lumpur, the capital of Malaysia. Like most towns in Malaysia, they are mostly populated by Chinese followed by Malays unlike the outside of the cities. I have been there three times before in my youth and what is seen in the film has not changed from what I had experienced in the past. It is a struggle, made more real as the audience sees the hardship of Aman as he tries to etch out a living without a proper education and job. He did some writing before, according to the story when he was in Pahang, another star on the east coast of Malaysia.
Aman had moved to Kuala Lumpur to follow his dreams, but all he has is his late father's old car and nowhere to live. To make ends meet, he uses his room on wheels to illegally earn money through a driving-service app. This is how he meets Bella, a Chinese student from Penang. The two form a friendship that is loved down because of their difference in race. Election Day is arriving but there is little hope as it is expected that little change would occur no matter which party wins the elections. A bit slow moving in pace but beautifully shot and performed.
Aman had moved to Kuala Lumpur to follow his dreams, but all he has is his late father's old car and nowhere to live. To make ends meet, he uses his room on wheels to illegally earn money through a driving-service app. This is how he meets Bella, a Chinese student from Penang. The two form a friendship that is loved down because of their difference in race. A bit slow moving in pace but beautifully shot and performed.
Trailer:
ISLANDS (Canada 2021) ***1/2
Directed by Martin Edralin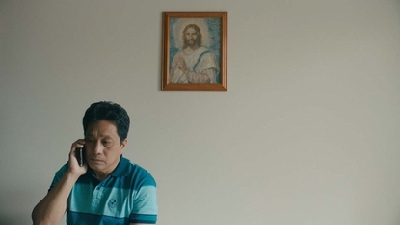 Everyone loves a movie with heart. ISLANDS has heart as is most noticeable from the details from each scene. ISLANDS is about Joshua. Joshua has formed an island of his own as many people do. ISLANDS is the obvious metaphor in the film. Writer/director Erdalin follows Joshua as his protagonist and he quits his University janitorial job in order to care for his frail father who also suffers from dementia, after his mother passes away without warning. Joshua is a kind soul who prays every night. He prays for his family and himself and is shown to be a caring person, now tested to the fullest with the responsibility of caring for his father. Into the picture, arrives from Kuwait, his cousin, who brings much needed life into the situation. ISLANDS is a decent, charming film that deals with the problem many families go through - the need to care for an ageing parent. For Asian families in particular, the care lies on the adult children who seldom put their parents into a nursing home. ISLANDS is a quietly charming indie film that delivers a message in a quaint way. And often, messages are best conveyed in this manner.
TAIPEI SUICIDE STORY (Taiwan 2020) **
Directed by Keff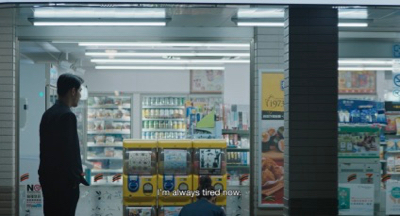 TAIPEI SUICIDE STORY take place at a speciality hotel is which suicidal guests pay per night. They either kill themselves at night or leave the next morning. And so the premise goes. When the film starts, the hotel receptionist hears that a guest had been staying a whole week, by fooling the cleaning staff with the sign 'Under Maintenance' hung on the outside door. The man investigates and soon, he and the female guest spend some quality time together. She needs a meal. As the hotel restaurant is closed, the receptionist accompanies her to the 7-Eleven to buy some instant noodles. Despite the novel idea, the film tries to hard to be smart and fails. Its philosophizing (don't expect much and one would get disappointed) and metaphors (dreams posing as life) are nothing new. Director Keff's overuse of reflections and half images also gets tiresome after a while. Running only at 45 minutes, this short feature feels a tad too long.
Trailer:
THREE SISTERS (South Korea 2020) ***
Directed by Lee Seung-won
THREE SISTERS is a film not only about abuse but about extreme abuse. Each of the THREE SISTERS in the story has abuse destroy their lives. The middle sister is a God-fearing wife, a choir conductress in the church and on the exterior seems to be have got her life together. But upon scrutiny, she is suffering from an abusive husband who is currently cheating on her with a choir member. Her elder sister is abused and mistreated by both her husband and daughter. She finds out she has cancer. The other sister is constantly drunk and abuses her loving husband. Her step son cannot stand her though she fusses on him. All the abuse is actually quite entertaining to watch, thanks to director Lee's apt handling of a difficult subject. All the abuse comes to a head at the film's climax when the cause of all the abuse is revealed. An emotional roller-coaster ride that also offers slice of Korean life.
Trailer: