A.RTIFICIAL I.MMORTALITY (Canada 2021) ***
Directed by Ann Shih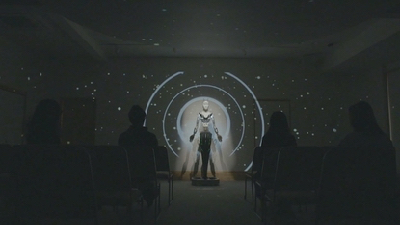 As technologies advance faster than our ability to understand their consequences, virtual immortality awaits us through developments in artificial intelligence. The doc ARTIFICIAL IMMORTALITY examines what separates humans from machines when androids assume our identities. Director Ann Shin explores the broader and more personal implications of a post-biological world by collaborating with programmers and robotics engineers. By uploading her memories to create a digital clone, she gives her future descendants the option to have a simulated conversation with her, rather than rely on photo albums and family memories alone. As her aging father (there is a fact-time talk between her family and her father) faces a faltering memory, the desire to preserve her own past takes on a new urgency. The film makes an important note that A.I. can never replicate the human brain. As the film concludes, the audience gets to see the director's avatar, in which the avatar talks to Shin's children. The doc might appear too technical for some audiences in terms of following its logic or understanding but it exposes the limitless boundaries of mankind.
A MARRIAGE (Czech Republic/USA 2021) ***
Directed by Katerina Hagar and Asad Faroqi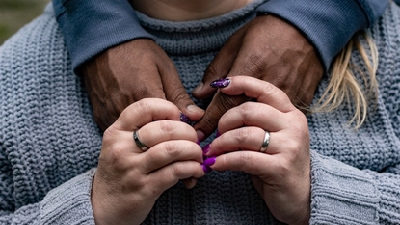 A MARRIAGE has the feel of the TV reality show 90-DAY FIANCE except for the fact that the romance between Zdennka of the Czech Republic and Tabish of Sri Lanka is a true one.
Zdenka, a single woman in Czech Republic, started playing online games with strangers before meeting Tabish, a computer scientist a world away in Pakistan. Their friendship turned to romance, and after flying to Sri Lanka to meet in real life, the committed couple married. Tabish filled out Czech immigration applications and Zdenka eagerly awaited her husband's arrival. But five years later, the two remain apart, forced to live their married life on Skype. Time and again, the Czech government rejects Tabish's entry requests. The reason is never made clear except the hint given that the government is protecting its citizens from bogus marriages. But the couple persist despite obstacles and the waiting finally pays off. The directors try their best to film their doc as the events happen, but one can tell that many of the segments are re-enactments. What is revealed in the doc is how sincere the couple is. This is a once in a million couple.
MOLECULES (Italy 2020) ***
Directed by Andrea Segre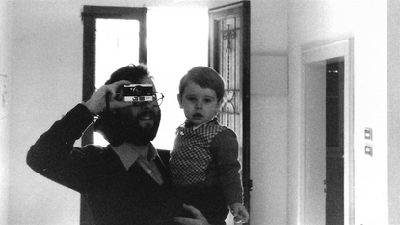 The world has heard the sad news about Venice. Venice is sinking. Due to global warming leading to the increasing high tides, many of Venice's buildings are flooded often. Since the pandemic of Covid-19 after March of 2020, tourism was at a standstill and the city of Venice, a hot tourist spot has emptied out. MOLECULES, an Italian doc, set in Venice shows images of the suffering city for audiences first hand. It is not a pretty sight. The film is called MOLECULES because the director's father was interested in Physics and reserved a career as a molecular physicist. Using old Super 8 family films and an unanswered letter he wrote to his father decades earlier, director Segre's captivating investigation into his father's silences and absences beautifully dissolve into the emptiness of Venice itself. Through this arrested landscape stripped down to its natural frailties and lack of solidity, Segre unearths the roots of his father's and his own unease. A captivating yet sad story of Venice and its citizens. Definitely worth a look - especially for those who have visited (myself have been there twice - really awesome city) or plan to visit Venice in the future.
THE MOST BEAUTIFUL BOY IN THE WORLD (Sweden 2021) ***
Directed by Kristina Lindström and Kristian Petri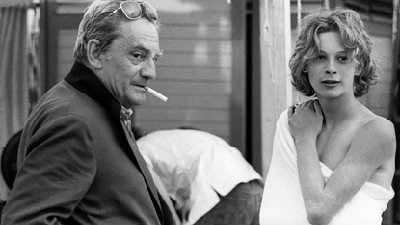 The title of the doc would likely attract the attention of many an audience. A boy is searched from countries like Hungary, Poland, Finland and Russia before the chosen one was selected by famed Italian drier Luchino Visconti, an openly gay filmmaker who has made other films with gorgeous leading men like casting Helmut Berger in THE DAMNED. From Sweden Björn Andresen in 1971, and 15 years of age at the time, during the world premiere of DEATH IN VENICE, Italian director Luchino Visconti, was proclaimed his Tadzio as the world's most beautiful boy, a title which would say with the by for the rest of his life. In Visconti's casting director's words, the boy is extremely beautiful and photogenic. The curious doc, narrated largely by the adult Andresen, examines the shadow that today, 50 years later, as it weighs Björn Andresen's life. Visconti was a very powerful figure who protected the boy as his filming crew comprised almost all homosexuals. For cineastes who hail Visconti's DEATH IN VENICE and for those who admired the Thomas Mann novel, this doc would be of particular interest.