L'INSULTE (THE INSULT) (France 2017) ****
Directed by Ziad Doueiri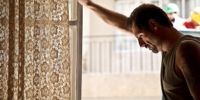 The film is financed from France and has a French title but the film is shot totally in Arabic. Set in Beirut with references to Darfour, the story all started with an insult. One afternoon in the dog days of a Beirut summer, Tony gets into an altercation with Yasser, a foreman in construction over a broken drainpipe. Tony is a car mechanic and a Christian. Yasser is a construction foreman and a Palestinian. When Tony, hard-nosed and hot-headed, refuses to accept Yasser's half-hearted apology, two bruised male egos begin to swell. Tony utters an unforgivable insult to Yasser. With a speed neither man could foresee, their personal argument escalates through the neighbourhood and the city to the national stage. The dispute comes to encapsulate the lasting legacy of the Lebanese Civil War — and becomes a lightning rod for people with more power than either man to pursue their own agendas. The film contains lots of courtroom scenes with great arguments that provoke the audience to think about other important issues. The plot is not without its twists like the attorneys of the defendant and plaintiff being father and daughter. THE INSULT ends up as an often brilliant peace that in the end, shows more about tolerance and forgiveness.