The Toronto International Film Festival (TIFF) runs from Sept 8th - 18th. The King Street stetch between John and University will be closed once again for the festivities. Lots of stars, lots of movie, lots of glamour!
This reviewer usually sees about 80 plus films during the period. Keep checking the website for updated capsule reviews of films with French content.
Capsule reviews are of films in French or partially in French, French-Canadian or French production or co-productions.
Check this section for updated Capsule Reviews. Average of 2 new reviews per day.
CAPSULE REVIEWS:
AQUARIUS (Brazil/France 2016) ****
Directed by Kleber Mendonça Filho
Filho's AQUARIUS is again set in Recife, the seaside neighbourhood that he made famous in his last film NEIGHBOURING SOUNDS. Though that one was mainly set at night, AQUARIUS is mainly shot in bright sunlight for most of the scenes. AQUARIUS focuses on an individual: Clara (ex-Brazilian sex symbol, who still maintains her looks, Sônia Braga), a retired music critic and the sole tenant of an older apartment block being bought up by ruthless condo developers. After surviving a bout of cancer and the loss of her beloved husband, Clara is hardly about to let herself be bullied by the "generous" offers or insidious charms of Diego (Humberto Carrão), the American-educated scion of a powerful local real-estate firm. Diego tries everything in his power to force Clara out of her home, including (hilariously, but not for Clara) hosting a noisy orgy in the suite above Clara's — one that leaves a putrid mess in its wake. The second half of the film is how Clara fights back. Filho builds up the suspense right up to the climatic confrontation. The film also reveals the class system, prejudices and culture of the Brazilian society.
Clip: https://www.youtube.com/watch?v=-bBcLImYBgQ
L'AVENIR (THINGS TO COME) (France/Germany 2016) ****
Directed by Mia Hansen-Løve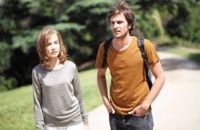 Director Hansen-Løve's (LA PERE DE MES ENFANTS, UN AMOUR DE JEUNESSE, EDEN) latest feature is again a film about life and living. Like in the other 3 films mentioned, her protagonist undergoes a major change in life in the midst of the movie. Nathalie (another excellent performance by Isabelle Huppert) is a dedicated and demanding teacher, wife, and mother whose life is jolted when her husband of many years leaves her for another woman. As her life slowly crumbles (she loses her publications as well), Nathalie slowly adapts using her background in philosophy. Nathalie is not as assured and confident as she is in the past. Her black, obsess cat, Pandora stands also as a metaphor for her life. But Nathalie, at least finds an unlikely friend in a former student, the radical young communist Fabien (Roman Kolinka). The film is also beautifully shot in Normandy in a beautiful vacation house where the tides waters of the sea come into the backyard (my personal dream home). The musical score ranging from classical (Schubert) to folk (Woody Guthrie) is marvellous. There are lots more to relate, reference and to enjoy in Hansen-Løve's film such as a short clip seen of her husband Olivier Assaya's film in one scene. As in all of Hansen-Løve's films, L'AVENIR is an intelligent, handsomely mounted production that is an entertaining and insightful look on life and living.
Trailer: https://www.youtube.com/watch?v=UhErAqJ8HGE
DAGUERROTYPE (LE SECRET DE LA CHAMBE NOIRE) (France/Belgium/Japan 2016) **
Directed by Kiyoshi Kurosawa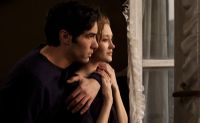 Non French directors often do not translate well when making a French film. The latest casualty is Japanese director Kiyoshi Kurosaw (TOKYO SONATA, CURE). His latest film is a ghost story, a genre that Kurosawa is already familiar with. He is blessed with some great French speaking talent including Tahir Rahim (UN PROPHET, UNE SEPARATION), Matthieu Amalric and Olivier Gourmet. Gourmet plays a photographer who after the suicide of his wife becomes obsessed with her portrait being able to live forever. His obsession turns towards his daughter and soon, his new assistant (Rahim) also falls for the apparition. The story is not well told with bouts of reality and fantasy flowing into each other uncomfortably. Kurosawa loves filming trains, and again the TGV trains are shown in the opening segment. If only his film would run as fast. The film is a slow burning process with an unsatisfying and open ending.
Trailer: (Unavailable)
DIVINES (France/Qatar 2016) ****
Directed by Houda Benyamina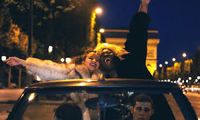 DIVINES is the much acclaimed surprise film at this year's Cannes and the winner of the grand Camera d'Or Prize, the first to be won by an Arab director. Houda Benyamina's debut feature follows the hard lives of two young women who become embroiled in the criminal world of the Parisian neighbourhoods. Teenager Dounia (Oulaya Amamra) dreams of having it all: money, power, and a man. But she is saddled with a drunken and whorish mother. At school, she freaks out and walks out of her well-intentioned teacher, swearing that she will make more money than her teacher will ever dream of. That she does with her friend, Maimouna (Déborah Lukumuena) by dealing drugs but not without dire consequences. DIVINES is also a coming-of-age story and a very violent and hard look at the alternatives out there and there are not that many. Benyamina's no-nonsense film is highly spirited and also full of music and dance with a little lost romance.
Trailer: https://www.youtube.com/watch?v=6_Zp_FM9Yug
ELLE (France/Germany 2016) ***1/2
Directed by Paul Verhoeven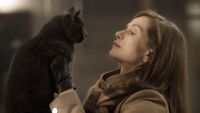 Paul Verhoeven is known for both his Dutch foreign films (SPETTERS, THE FOURTH MAN, SOLDIER OF ORANGE) and Hollywood blockbusters (TOTAL RECALL, ROBOCOP, SHOWGIRLS). His first feature film in 10 years proves to be a critical success as already celebrated at Cannes. Based on the novel Oh... by Philippe Djian, and written by David Birke, the film trails the life of a businesswoman, Michèle (brilliantly portrayed by Isabelle Huppert), who is raped in her home by an unknown assailant and stalks him back. Michèle rules her company like a tyrant but faces personal problems like her failed marriage to Richard (Charles Berling), her slacker son (Jonas Bloquet) and a lacklustre affair with Robert (Christian Berkel). But she has not come to terms with her father's crime. Her father is a serial killer who is still in prison without parole. Her mother is getting re-married to a young buck makes matters worse. Verhoeven plays his film slick and efficient, but the films slags a bit before picking up again. All of Michèle's problems eventually come together in the solid narrative with a bang-on message. The rape scene is played several times, each time just as (but necessarily) gruesome. The film is Verhoeven at his twisted and perverted best.
Trailer: https://www.youtube.com/watch?v=OVBEV1w7too
FIRE AT SEA (Fuocoammare) (France/Italy 2016) ***
Directed by Gianfranco Rosi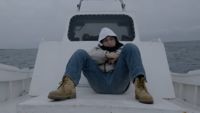 This winner of the Golden Bear at the Berlin Film Festival, takes a look at the shocking the European migrant crisis. The film is set in the tiny Italian island of Lampedusa, southof Sicily, which has become a destination for tens of thousands of refugees fleeing wars, violence, and drought in Africa. Director Rosi iwas obviously given almost unlimited access to film there. Hi documentary makes no judgement and has been described as observational filmmaking. His camera looks and records while the audience observes and make their own judgement. Rosi selects a couple of characters including a 12-year-old boy with a slingshot, a radio host and the only doctor on Lampedusa. (who gives the boy an eye patch) among others. A moving and occasionally powerful film.
Trailer: https://www.youtube.com/watch?v=f8Kc5wy0Rxg
FIXEUR (THE FIXER)(Romania/France 2016) ***
Directed by Adrian Sitarru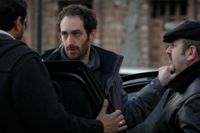 This Romanian New Wave entry, shot in both French and Romanian tells the moral tale of a Romanian FIXER, Radu Patru (Tudor Istodor) who works at a prestigious French news station, the Bucharest headquarters of France Presse. He speaks Romanian and is both a translator and fixer, i.e. problem solver. His big break (he hopes to progress from intern to journalist) would likely come through fixing an interview of an under-aged Romanian prostitute who wants to spill the beans on her John. He uses all means to obtain the interview but director Sitarru reveals the unethical practices. Sitarru shoots in the realistic style of the Romanian New Wave directors using everyday situations, non-professional actors and hand held camera. He uses incidents to get a message across like the argument between Radu and his son at the dinner table. An effective, occasionally moving and absorbing film. In Romanian and French.
Trailer: https://www.youtube.com/watch?v=4c7R3GzrXFI
FRANTZ (France/Germany 2916) ***1/2
Directed by Francois Ozon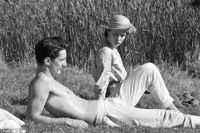 What would be TIFF be without another film from French director Francois Ozon who has a new film very festival? FRANTZ is Ozon's elegiac tale of love and remembrance set in a small German town in the aftermath of World War I, where a young woman mourning the death of her fiancé forms a bond with a mysterious Frenchman who has arrived to lay flowers on her beloved's grave. Anna was engaged to Frantz, who was killed, and the people in her German home town are just beginning to emerge from the shadow of horrendous conflict. Frantz's parents are shattered over their son's death. The stranger reveals himself to be Adrien (Pierre Niney) who knew Frantz in the pre-war period, when the two of them became fast friends over their shared love of art and, in particular, music. But there is much more in the story, which is revealed a bit at a time in Ozon's carefully calculated though slow moving tale of redemption. This is Ozon's most emotional film and though might be tedious to some, succeeds in the very end. Shot in both German and French, black and white and in colour.
Trailer: https://www.youtube.com/watch?v=XO_z5BRsFnM
MA VIE EN COURGETTE (MY LIFE AS A ZUCCHINI) (Switz/France 2016) ***** Top 10
Directed by Claude Barras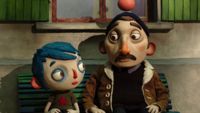 The surprise hit at Cannes and the Swiss entry for the Best Foreign Film at the next Academy Awards, MY LIFE AS A COURGETTE is pure delight. It is stop-motion claymation full of life and emotion - the story of an orphan who lands himself in a foster care home after accidentally killing his mother. All the other orphans have endured traumatic experiences including child abuse, neglect and crazy parents. Yes, it is an adult, black comedy that is suited for adults and older children. There is also a very funny sex education portion, so parents with littler children should note. The boy, called Courgette by his mother, is at first bullied but finally finds no only acceptance and true love but a new foster father. The bully not only beomes Courgette's best friend but saves the day. Barras knows how to tell a a story and evoke emotion like tears of joy. The sensitive script is penned by Céline Sciamma (writer-director of GIRLHOOD and TOMBOY) adapted from Gilles Paris' novel Autobiography of a Courgette. Running at only 66 minutes, this is one film you would not want to end.
Trailer: https://www.youtube.com/watch?v=4d9N5Y_sN8Q
PLANETARIUM (France/Belgium 2016) **
Directed by Rebecca Zlotowski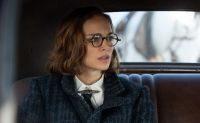 PLANETARIUM is beautifully shot period piece on the lives of two sisters who care too much for each other. The setting is Paris in the 1930s, where two sisters, American spiritualists Laura (Natalie Portman) and Kate Barlow (Lily-Rose Depp), are winding up a world tour. Seemingly adept at communicating with the dead, the women are somewhat less experienced with the business of the living. Nevertheless, their astonishing exhibit of apparently supernatural powers piques the interest of powerful French film producer André Korben (Emmanuel Salinger), who retains their strange talents for his wildly ambitious new film project. Laura and Kate are soon swept up in a scheme that, fusing art and the occult, portends a dark shadow soon to be cast over all of Europe. The film is better than it sounds. Portman inhabits her role similar to the one she did in her directorial debut A TALE OF LOVE AND DARKNESS. But director Zlotoskski's film feels very detached and one can hardly feel sympathetic for the sisters or even for the film producer. All pretty things aside, the film is quite the bore.
Trailer: https://www.youtube.com/watch?v=yV3k-L10A2M
PRANK (Canada 2016) *
Directed by Vincent Biron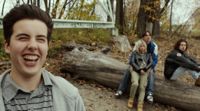 The film PRANK must be a prank of some kind. The no-brainer film is about 3 losers and a loser girl that go about town doing pranks of various kinds. Stefie (Étienne Galloy) is a bored, awkward teenager with giant train tracks, a mouth that's constantly agape, no apparent friends, and nothing better to do than throw a tennis ball listlessly against a schoolyard wall. Enter older pranksters Martin (Alexandre Lavigne) and Jean-Se (Simon Pigeon), who con Stefie into collaborating on a YouTube ruse. One might include dancing on a bridge until someone comes long when he will be told to f*** off. This prank is not at all funny, nor are the other ranks nor the film itself. This is a small budget Quebec film that serves no purpose. One wonders why it has even been selected as a TIFF film. The film that makes the film JACKASS look like a masterpiece.
(No need to bother with a trailer here!)
RAW (France/Belgium 2016) ***
Directed by Julia Ducournau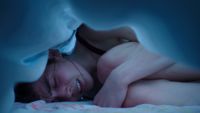 As a first time director of a horror feature, Julia Ducournau gets her facts straight. At the introduction of RAW at TIFF Midnight Madness, she told a full house that when she asked a fellow filmmaker about Toronto audiences, she had been told which she did repeat, to huge cheers, that Toronto has the best audience in the world. Her film about a new graduate in a vet medical university reminds one immediately of Dario Argento's SUSPIRA. The vet school environment is fully utilized with the blood of animals constantly splattered on the freshies, sights of bottled carcasses as well party happenings (the music track from the club is amazing!). Shy 16-year-old Justine (Garance Marillier) is following in the footsteps of her entire family when she enrols at veterinary college, where she finds herself in the shadow of her distant and dismissive older sister Alexia (Ella Rumpf ). To make matters worse, she is thrown into the humiliating traditions of the school's wild and vicious hazing rituals. A strict vegetarian like her parents, Justine is confronted with a moral dilemma when she must eat a raw rabbit liver as part of an initiation rite. When she does, her tastes transform to the desire for more flesh including human ones. The film traces her roots and transformation. A neat subplot has her falling in love with a gay Arab. French FX master Olivier Afonso (who was also responsible for Midnight Madness horror favourite À L'INTERIEUR) again does marvellous work. The paramedics had to be called during the screening. The most gruesome segment is the finger eating scene.
Trailer: Unavailable
(re) ASSIGNMENT (USA/Canada/France 2016) ***
Directed by Walter Hill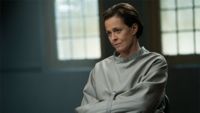 From Walter Hill, the director of classics like 48 HOURS, THE LONG RIDERS and THE WARRIORS, (re) ASSIGNMENT is a revenge action thriller with a difference. Michelle Rodriguez plays a lowlife killer put through full male-to-female gender reassignment surgery by a score-settling surgeon (Sigourney Weaver). The surgeon is first seen straitjacketed in an interrogation room. Calmly, and not without pride, she recounts to her psychiatrist (Tony Shalhoub) how she got there. The film unfolds in multiple layered flashbacks, one occurring before the previous one. The film is also appropriately framed by comic book graphics. A lowlife killer named Frank Kitchen (Rodriguez) killed her brother, so she took her ultimate revenge. She captured him and conducted full gender-reassignment surgery. Now Frank is forced to face the world as a woman. Confused, pissed off, and as macho as ever, she's out for her own vengeance. Rodriguez plays both the male and female roles but it is Weaver who steals the show as the straightjacketed surgeon with her extremely snide remarks. Seems that the movie was written for Weaver.
Trailer: Unavailable

THE SALESMAN (Iran/France 2016) ***
Directed by Asghar Farhadi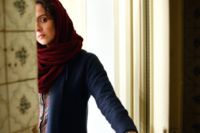 Can Asghar Farhadi ever make a bad movie? His first UNE SEPARATION won the Oscar for Best Foreign film and his latest THE SALESMAN won the Best Screenplay and Best Actor prizes at Cannes this year. The title comes from the Arthur Miller play DEATH OF A SALESMAN that the protagonist, a high-school teacher is putting up. His wife has just been assaulted in the shower by a stranger and the husband wants revenge. Obviously there is a parallel between the characters in the Miller play and the film. Director Farhadi always injects a dose of suspense in his films, Hitchcock style no matter what the premise of the film is. Like a Hitchcock film, the climax reveals all, and is unexpected. But the prize performance belongs to Babak Karimi who plays the assaulter. Lots of detective work done by the husband to discover the assaulter which should delight Hitchcock fans. But the film contains a few too many unrelated incidents that could have been left out- like the evacuation of the building at the film's start.
Trailer: https://www.youtube.com/watch?v=_VcfinMasfw
THE WEDDING RING (Niger/ Burkina Faso / France 2016) **
Directed by Rahmatou Keïta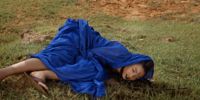 The director's second feature offers a female perspective on love, marriage and customs as seen by the Niger's Zarma Songhay people. The people wear colourful robes and live in a fairly tale land (like the famous African film MOOLADE) of colours and customs where royalty and miracles can happen. The story revolves around Tiyaa (Magaajyia Silberfeld), a princess of sorts of aristocratic birth, whoshould have the world at her feet when she returns home to the Sultinate of Zinder after completing her degree abroad. But Tiyaa is aimless and burdened by the pain of a lost love. In the absence of any better idea, she reluctantly seeks counsel from a zimma, a Zarma Songhay wise man who seeks answers to life's mysteries in the elements. The film traces her path as she turns her forlorn love back to happiness. This is a simple film with a simple plot and the enjoyment of the film comes from sitting back and enjoying the colourful tale unfold.
WULU (France/Senegal 2016) ***
Directed by Daouda Coulibaly
WULU (France/Senegal 2016) ***
Directed by Daouda Coulibaly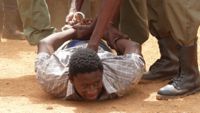 Malian director Daouda Coulibaly's debut is a no-nonsense tense crime drama/political thriller that traces the rise and fall of a low-level transit worker turned drug trafficker. When the film opens, the audience sees Ladji (Ibrahim Koma) advising his apprentice on how to load a bus with customers - to maximize fare. The ambitious Ladji forces himse on his boss who smuggles drugs. Ladji succeeds but more money means more responsibilities and more debt. Director Coulibaly ties in the political unrest ion the story as well as Ladji's rites-of-passage. The trial of the film WULU is the dog's rite, one part of 5 rites, that the audience is to figure out what it is about. Coulibaly's film is absorbing but it occasionally attempts to achieve much more than it can chew. Coulibaly always has the audience rooting for handsome Ladji, whether he is doing right or wrong. The audience will be able to experience drug trafficking in the environment of West African poverty.
Trailer: (unavailable)
ZOOLOGY (Russia/France/Germany 2016) ****
Directed by Ivan I. Tverdovsky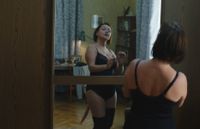 My personal favourite of the festival so far, ZOOLOGY which won the Special Jury Prize at this year's Karlovy Vary Film Festival is part comedy of errors, part social satire, and part tender love story. The film follows Natasha (an excellent low keyed performance by Natalia Pavlenkova), a lonely middle-aged woman who still lives at home with her mother, unfolds in an ordinary, uneventful manner at first. Stuck behind a desk at the local zoo, ignored by her malicious, clucking colleagues, Natasha lives her solitary existence in withdrawn defeat. That is, until something unexpected turns her life upside down: one day she discovers that she has grown a tail. The comedy comes from how she reacts with the tail. She tucks it in her panties and dances with it. It is hilarious how it does not bother her though rumours are going on about the town of a demon human with a tail. The satire comes from the runarounds she is given when she gets X-Rays for her tail as well as her work at the zoo. Her love arrives unexpectedly from a hospital staff who has a tail fetish. Funny, intelligent and totally unpredictable, this surreal comedy is a total delight from start to finish.
Trailer: https://vimeo.com/172563495