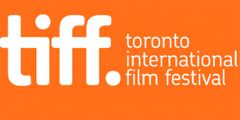 41st TORONTO INTERNATIONAL FILM FESTIVAL (French Version)
Piers Handling, CEO and Director of TIFF, and Cameron Bailey, Artistic Director of the Toronto International Film Festival, have announced the first round of titles premiering in the Gala and Special Presentations programmes of the 41st Toronto International Film Festival®.
Of the 19 Galas and 49 Special Presentations announced, this initial lineup includes films from such celebrated directors as Werner Herzog, Denis Villeneuve, Jim Jarmusch, Mia Hansen-Løve, Rebecca Zlotowski, Tom Ford, François Ozon, Andrea Arnold, Maren Ade, Park Chan-wook, Kim Jee woon, Kenneth Lonergan, Antoine Fuqua, Damien Chazelle, Pablo Larraín, and Paul Verhoeven.
What would TIFF be without another film from François Ozon?
This is the French version of the report, centring on films in French or co-produced by France.
The list of these films are outlined below with a brief description.
Watch out for the capsule reviews of films coming up, right up to the last day of the festival.
The 41st Toronto International Film Festival runs from September 8 to 18, 2016.
GALAS
Planetarium Rebecca Zlotowski, France/Belgium North American Premiere
Kate and Laura Barlow, two young American spiritualists in 1930s Paris, finish their world tour. Fascinated by their gift, a powerful French film producer hires them to shoot a highly ambitious film. In the vortex of cinema, experiments, and feelings, this new family doesn't yet see what Europe will soon go through. Stars Natalie Portman, Lily-Rose Depp, Emmanuel Salinger, Amira Casar, Pierre Salvadori and Louis Garrel.
SPECIAL PRESENTATIONS
Brimstone Martin Koolhoven, Netherlands/Germany/France/Belgium/Sweden/United Kingdom North American Premiere
A triumphant epic of survival set in the searing wilds of the Badlands, the menacing inferno of the old American West. This tale of powerful womanhood and resistance against the unforgiving cruelty of a hell on earth follows Liz, a heroine carved from the beautiful wilderness, full of heart and grit, and accused of a crime she didn't commit, hunted by a vengeful preacher. Stars Guy Pearce, Dakota Fanning, Emilia Jones, Carice Van Houten and Kit Harington.
Daguerrotype (Le Secret de la chambre noire) Kiyoshi Kurosawa, France/Japan/Belgium World Premiere
Kiyoshi Kurosawa makes his first film outside Japan with this French-language ghost romance fantasy, about an aging photographer whose obsession with an archaic technique draws his young assistant and beautiful daughter into a dark and mysterious world. With Tahar Rahim, Constance Rousseau, Olivier Gourmet, and Mathieu Amalric.
Elle Paul Verhoeven, France North American Premiere
Michèle seems indestructible. As the head of a leading video game company, she brings the same ruthless attitude to her love life as to business. Being attacked in her home by an unknown assailant changes Michèle's life forever. When she resolutely tracks the man down, they are both drawn into a curious and thrilling game — a game that may, at any moment, spiral out of control. Stars Isabelle Huppert, Laurent Lafitte, Anne Consigny, Charles Berling, Virginie Efira, Christian Berkel, Judith Magre, Jonas Bloquet, Alice Isaaz, Vimala Pons, Raphaël L Lenglet, Arthur Mazet, Lucas Prisor, Hugo Conzelmann, and Stéphane Bak.
Foreign Body (Jassad gharib, Corps etranger) Raja Amari, Tunisia/France World Premiere
Samia immigrates to France illegally. Obsessed by the idea her radical islamist brother might be stalking her, she first finds refuge with Imed, an acquaintance from her village, then with Leila, her employer. Desire and fear heightens the tension between the three protagonists. With Hiam Abbass, Sarra Hannachi, and Salim Kechiouche.
Frantz François Ozon, France/Germany Canadian Premiere
Set in a small German town in the aftermath of World War I, this elegiac tale of love and remembrance follows a young woman mourning the death of her fiancé, Frantz, who was killed in battle in France. She forms a bond with a mysterious Frenchman who has arrived to lay flowers on her beloved's grave. Starring Paula Beer, Pierre Niney, Marie Gruber, Ernst Stötzner, Johann Von Bülow, and Anton Von Lucke.
Harmonium (Fuchi ni tatsu) Kôji Fukada, Japan/France North American Premiere
A Japanese family's humdrum daily routine is fatefully upset by the arrival of a stranger from the father's past, in this slow-burning dramatic thriller. Stars Tadanobu Asano, Mariko Tsutsui, Kanji Furutachi, Taiga, Momone Shinokawa, and Kana Mahiro.
Orphan (Orpheline) Arnaud des Pallières, France World Premiere
Four moments in the lives of four female characters. Sandra's youth as she moves to Paris and has a brush with disaster. Karine's teenage years, an endless succession of runaways, men and mishaps, because anything is better than her desolate family home. The childhood of a little girl called Kiki, captured as a game of hide and seek turns to tragedy. And finally the grown-up life of Renée, a woman who thought she was safe from her own past. Gradually, we come to understand that these four characters are actually different sides of the same woman. Starring Adèle Haenel, Adèle Exarchopoulos, Gemma Arterton and Sergi López.
Salt and Fire Werner Herzog, Germany/USA/France/Mexico North American Premiere
Shot in Bolivia, writer-director Werner Herzog's Salt and Fire follows a mysterious hostage-taking where the leader of a small scientific delegation is deliberately stranded with two blind boys in an area of gigantic salt flats. Starring Michael Shannon, Gael García Bernal and Veronica Ferres.
Sing Garth Jennings, USA/France World Premiere
A show-biz impresario who happens to be a koala attracts a menagerie of musical hopefuls when he holds a singing contest to try and save his theatre. Written and directed by Garth Jennings, this animated musical comedy features more than 85 hit songs. Starring Matthew McConaughey, Reese Witherspoon, Seth MacFarlane, Scarlett Johansson, John C. Reilly, Taron Egerton, and Tori Kelly.
Souvenir Bavo Defurne, Belgium/Luxembourg/France North American Premiere
Liliane was once "Laura", a rising star in the singing world, who had her moment of glory when she finished second behind Abba in the 1974 European Song Contest. Now working in a meat factory, Liliane's brush with fame has been all but forgotten. But when she meets Jean, a 21-year-old boxer, her dreary life is suddenly turned upside down. With Isabelle Huppert, Kévin Azaïs, and Johan Leysen.
Things to Come (L'Avenir) Mia Hansen-Løve, France/Germany Canadian Premiere
A delicate and affecting tale about a middle-aged professor whose carefully structured life is thrown into disarray when her husband leaves her for another woman, and who finds an unlikely new companion in a former student and radical young communist. With Isabelle Huppert, André Marcon, Roman Kolinka, Edith Scob, Sarah Le Picard, and Solal Forte.