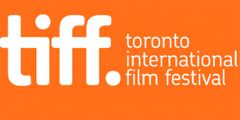 Piers Handling, CEO and Director of TIFF, and Cameron Bailey, Artistic Director of the Toronto International Film Festival, announced the first round of titles premiering in the Galas and Special Presentations programmes of the 40th Toronto International Film Festival®.
The 40th Toronto International Film Festival runs from September 10 to 20, 2015.
The Opening Night Gala is Quebec director Jean-Marc Vallée's DEMOLITION with Jake Gyllenhaal.
Listed below are the French films (either in French or with France as the country in co-production). The film list is not complete as the films in the other programmes (such as Contemporary World Cinema) and the Canadian slate (which involves Quebec) will be announced soon.
GALA FILMS
Lolo, Julie Delpy, France North American Premiere
While on holiday in the south of France, Parisian sophisticate Violette falls in love with carefree geek Jean-René. As their relationship blossoms, Jean-René heads to Paris to spend more time with Violette but finds himself up against her possessive teenage son Lolo who is determined to sabotage their relationship by any means necessary. A razor-sharp comedy from Julie Delpy.
SPECIAL PRESENTATIONS
Colonia Florian Gallenberger, Germany/Luxembourg/France World Premiere
Colonia tells the story of Lena and Daniel, a young couple who become entangled in the Chilean military coup of 1973. Daniel is abducted by Pinochet's secret police and Lena tracks him to a sealed off area in the south of the country called Colonia Dignidad. The Colonia presents itself as a charitable mission run by lay preacher Paul Schäfer but, in fact, is a place nobody ever escapes from. Lena decides to join the cult in order to find Daniel. Starring Emma Watson, Daniel Brühl and Michael Nyqvist.
Dheepan Jacques Audiard, France North American Premiere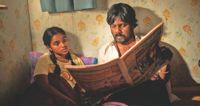 To escape the civil war in Sri Lanka, a former Tamil Tiger soldier, a young woman and a little girl pose as a family. These strangers try to build a life together in a Parisian suburb.
Families (Belles Familles) Jean-Paul Rappeneau, France World Premiere
When Shanghai-based businessman Jérome Varenne learns that his childhood home in the village of Ambray is at the centre of alocal conflict, he heads there to straighten things out and finds himself at the centre of familial and romantic complications. Starring Mathieu Amalric.
Summertime (La Belle Saison) Catherine Corsini, France North American Premiere
Delphine, the daughter of farmers, moves to Paris in 1971 to break free from the shackles of her family and to gain her financial independence. Carole is a Parisian, living with Manuel, actively involved in the stirrings of the feminist movement. The meeting of the two women changes their lives forever. Starring Cécile De France, Izia Higelin, Noémie Lvovsky and Kévin Azaïs.
Un plus une Claude Lelouch, France World Premiere
Charming, successful, Antoine (Jean Dujardin) could be the hero of one of those films he composes the music for. When he leaves for a job in India, he meets Anna (Elsa Zylberstein), a woman who isn't like him at all, but who attracts him more than anything. Together, they are going to experience an incredible journey.
Youth Paolo Sorrentino, Italy/France/United Kingdom/Switzerland North American Premiere
Youth explores the lifelong bond between two friends vacationing in a luxury Swiss Alps lodge as they ponder retirement. While Fred (Michael Caine) has no plans to resume his musical career despite the urging of his daughter Lena (Rachel Weisz), Mick (HarveyKeitel) is intent on finishing the screenplay for what may be his last film for his muse Brenda (Jane Fonda). And where will inspiration lead their younger friend Jimmy (Paul Dano), an actor grasping to make sense of his next performance? From Italy's Oscar-winning foreign language film writer and director Paolo Sorrentino, Youth asks if our most important and life-changing experiences can come atany time — even late — in life.
PrimeTime
The Returned (Les Revenants) created by Fabrice Gobert, France International Premiere
The recently deceased return to (some kind of) life in a small mountain village, in this International Emmy-winning supernatural drama series based on Robin Campillo's 2004 film Les Revenants, from creator Fabrice Gobert (Simon Werner a disparu...). Starring Anne Consigny, Clotilde Hesme, Céline Sallette, Fédéric Pierrot, Laurent Lucas, Grégory Gadebois, Guillaume Gouix, Pierre Perrier, Ana Girardot, Yara Pilartz, Jenna Thiam, Swann Nambotin and Jean-François Sivadier. The Festival presents the season 2 premiere of The Returned, episodes 1 and 2.