Toronto International Film Festival (TIFF) 2019 Capsule Reviews of French Films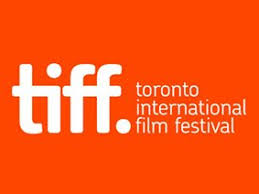 The Toronto International Film Festival 2019 version runs from Thursday 5th September for 11 days till the 16th with the whole list of Gala Presentations and smaller films to whet very moviegoer's appetite. Stars will line the red carpet following their films.
Ticket pricing is getting more complicated with a different tier in prices depending on whether a screening is evening or day or rush or for a regular or e capsule reviewed.premium feature. Best to check the website at:
Below are capsule reviews of selected Frenchfilms that are screened at this year's TIFF. This article will be updated daily as new films are capsule reviewed.
French films are those shot wholly or paryially in French or films with France listed with a co-production credit.
For a more complete set of capsule reviews inclduing non-Frecnh films, please chck our sister website at:https://afrotoronto.com/index.php?option=com_content&view=article&id=1893&catid=67
CAPSULE REVIEWS:
THE AUDITION (Das Vorspiel) (GERMANY/FRANCE 2019) ****
Directed by Ina Weisse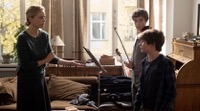 An intense study of how obsession can not only destroy the person concerned but those around the person. A stern, particular violin teacher, Anna (Nina Hoss) becomes fixated on the success of one of her pupils at the expense of her family life, from acclaimed German actor Ina Weisse who co-wrote the script with Daphné Charizan. It all starts at the school's annual entrance exam, and despite the opposition of the other teachers, Anna promotes the admission of Alexander (Ilja Monti), a boy in whom she detects a remarkable talent. Her relationship with Philippe (Simon Abkarian), her charming, violinmaking French husband, with whom she has a 10-year-old son Jonas (Serafin Mishiev), is in slow decline. Besides the brilliantly acted drama, the violin concertos are extremely well orchestrated. Hoss carries the film just as well as a violin virtuoso captures an audience. Director Weisse steers the intensity a terrifying climax. Shot in German and French.
Trailer: https://www.youtube.com/watch?v=SCGuMKbrASw
ATLANTIQUE (ATLANTICS) (France/Senegal/Belgium 2019) ***
Directed by Mati Diop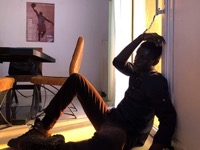 Fleeing across the sea from Africa as refugees to Spain. Things are hard for the young as director Diop tackles current problems like unemployment, abuse of local workers (unpaid wages by the exploiting rich) and arranged marriages. The protagonist is a young girl who is in love with a local but forced to marry a rich man she does not love. Trouble is that the one she loves takes off in a raft for Spain leaving her to her own devices. Director Diop paints a bleak bleak future for everyone. The addition of the supernatural - the dead of the exploited workers that return from their graves does not really work into the story. Neither does the sick cop who threatens the young bride for burning her groom's bed on the wedding night. But the film came away wit a Grand Prix Winner at Cannes.
Clip: https://www.youtube.com/watch?v=SZuaXBQqFC4
LA BELLE EPOQUE (France 2019) ***
Directed by Nicolas Bedos
A high concept comedy that turns out to smart for its execution, This French comedy follows an old fashioned cartoonist, Victor (Daniel Auteuil) no out of work as print makes way to websites that do not favour cartoons. To make matters worse, his wife, Marianne (Fanny Ardant) is totally modern with her self driving Tesla, virtual reality and artificial intelligence and bored with him. Victor engages in a service called 'Time Travellers' that take client their past historical moments. Victor hicks 1974 where he meets and falls in love with his wife when they first met. Writer/director Bedos (MR. & MRS ADELMAN) creates an original premise blending modern technology with old-fashioned French romance. Bedos edits his film really quickly at quite the manic pace so that the audience has hardly any time to breathe, often forgetting the simplicity of comedy. Still this is Bedos' unique style that is still entertaining with this film demanding a Hollywood remake int he future. Auteuil and Ardant are a delight to watch on screen,
Trailer: https://www.youtube.com/watch?v=x0mF-ORDp7I
LE DAIM (DEERSKIN (France 2019) ****
Directed by Quentin Dupieux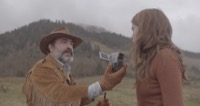 DEERSKIN (LE DAIM) is off kilter comedy best described as humour that is a cross between Jacques Tati and Yorgos Lanthimos. The film is irrelevant and features comedic set-ups like a talking deerskin jacket and a killing fan blade. The protagonist of the story is an odd enough character, Georges (Oscar Winner Jean Dujardin of THE ARTIST) that goes mental with his ultimate goal in life to be the only one to be wearing a jacket. To achieve this aim, he has to kill of or steal from anyone with a jacket. In addition, with a gift of a video camera, he poses as a filmmaker. When staying at a hotel after his wife leaves him, he meets an equally weird bartender, Denise (Adele Haenel0 who ends up being his film editor. Director Dupieux (the little seen RUBBER) has the talent of observing the simple hilarity from everyday human behaviour. And like the Jacques Tati comedies, LE DAIM can be watched again and again.
Trailer: https://www.youtube.com/watch?v=WQQmm2tvJ9A
A GIRL MISSING (Japan/France 2019) **
Directed by Koji Fukada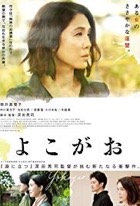 A nurse, Ichiko (Mariko Tsutsui) goes to a hair salon and asks for a particular Kazumichi Yoneda (Sosuke Ikematsu) to cut her hair, while introducing herself using a different name. He asks her if it is her first time and she says that he had never cut her hair before. The explanation she tells him later on in the film is 'revenge' an act thought out similar to Lina Wertmuller's 1972 excellent satire THE SEDUCTION OF MIMI. But this film has none of the wit or bite of Wertmuller's film. Instead of being suspenseful and mysterious, Fukada only bores and confuses with its dual time-line story. It takes a while before the audience can figure out what is really going on. The story and message is how an incident in the past - a child kidnapping can affect ones future. But isn't this not the case for most incidents? Ichiko also has a romance and an engagement with a doctor but this is one relationship that is the most unaffectionate in any film I have seen this year. Apparently director Kukada has his heart missing in the making of this film.
Trailer: https://www.youtube.com/watch?v=FzaXgx2tVuY
MARTIN EDEN (Italy/France 2019) ***
Directed by Pietro Marcello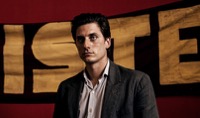 Based on the Jack London novel of the same name, Pietro Marcello's latest film follows a sailor, MARTIN EDEN (Luca Marinelli) trying to remake himself as a writer, in this passionate and timeless story of class consciousness and failed ideals. The story is reset to a port town in Italy. Eden has two things going against him in life. The first is his falling in love with Elena (Jessia Cressy) who s wealthy and upper-class and way over his social standing. This second is his desire to succeed and make his living as a writer that is as difficult a vocation as his survival in poverty. Worst still, his ideals in socialism makes him extremely unpopular with Elena's family while getting him into trouble with the locals. Does Martin Eden survive? Hardly as displayed in a rigorous telling of a tale of hardship and perseverance. The period piece is beautifully shot by cinematographers Francesco Di Giacomo and Alessandro Abate. Actor Marinelli, who has been playing everything from a doomed lover to a drug pusher in the past few years (THEY CALL ME JEEG) has finally got a role to be reckoned with.
Trailer: https://www.imdb.com/title/tt4516162/?ref_=nm_flmg_act_3 (in Italian)
PORTRAIT DE LA JUENE FILLE EN FEU (PORTRAIT OF A LADY ON FIRE)
(France 2019) **** Directed by Céline Sciamma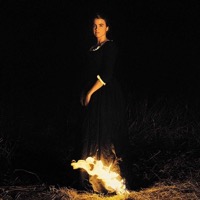 Set in 18th-century Brittany, Portrait of a Lady on Fire follows Marianne (Noémie Merlant), an artist commissioned by an Italian noblewoman (Valeria Golino) to paint a portrait of her reclusive daughter Héloïse (Adèle Haenel), who is soon to be married. The peculiar conditions of this assignment, however, require that Marianne never announce to Héloïse the objective of her visit. Instead, Marianne is to escort Héloïse on walks, posing as a hired companion while closely observing her subject so as to render her likeness on canvas in secret. Though nothing much happens, the film includes scenes of exquisite beauty courtesy of the cinematographer Claire Mathon who did STRANGER BYTHE LAKE back in 2013. The shot of the facial expressions of the three women playing cards and the one with the household breaking into a chorus of song are incredibly moving. It takes 3/4 of the film before the two women embrace, and the segments are executed with grace and erotic taste.
Trailer: https://www.youtube.com/watch?v=64QcwARoZAM
WASP NETWORK (France/Belgium/Spain/Brazil 2019) ***
Directed by Olivier Assayas
WASP NETWORK is a multi-level political thriller that tells the story of numerous characters set in the Cuban American cold war. Director Assayas did CARLOS which spanned a 181-minute lengthy running time. WASP NETWORK has more stories to tell and it seems really rushed in Assayas' storytelling in this 2-hour film. The primary story is set in December 1990. Airline pilot René González (Edgar Ramírez) steals a plane and flees Cuba, which is about to topple into an economic crisis precipitated by the collapse of the Soviet Union. Having abandoned his wife (Oscar winner Penelope Cruz) and daughter, René, now based in Miami, is regarded as a coward and a traitor, though in letters home he explains that he is fighting for a more just and prosperous Cuba as a member of the activist organization Brothers to the Rescue. Another character is fellow exile and pilot Juan Pablo Roque (Wagner Moura). René gradually becomes more aware of the moral compromises the Brothers make to do their work — and the degree to which the CIA is involved in supporting anti-Castro activities. Director Assayas makes the CIA the story's chief villain.
Trailer: https://www.cineuropa.org/en/video/rdID/375491/f/t/
LA VERITE (THE TRUTH) (France/Japan 2019) **
Directed by Hirokazu Kore-eda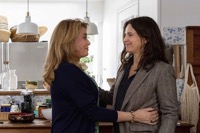 Japanese director Kore-eda's (AFTER LIFE, THE SHOPLIFTERS. LIKE FATHER LIKE SON) first foray into a film shooting France in French with French stars outside his homeland of Japan sees mother and daughter played by Catherine Deneuve and Juliette Binoche. The pair come together after the mum, an actress of many films has written her memoirs in whcih she is the ideal mother. Daughter comes to town with husband played by Ethan Hawke and daughter in tow. Family resentments and the past re-surfaces. The film also comments on art imitating life. The film feels and comes off as total fluff with a few amusing lines, particularly those written for Deneuve. Hawke is not given much to do and it shows. Kore-eda looks totally out of place in this really mediocre work from an artist who can do much. much better.
Trailer: https://www.youtube.com/watch?v=EEVedePfqlY
ZOMBI CHILD (France 2019) ***
Directed by Bertrand Bonello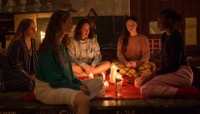 Accomplished film shot and set in Haiti based on local voodoo practices and folklore. It is the 1960s Haiti as well as a boarding school in France where a schoolgirl, Fanny (Louise Labeque) dabbles in voodoo to settle her problems. The film begins with what is supposedly based on the real-life story of a Haitian who suddenly collapses on the street and turns into zombie when buried. He is dug up and forced to work in a sugar cane plantation. There is a preachy and lengthy segment at the start regarding colonialism and cultural mis-appropriation. It is a slow burn but director Bonello (born in Nice who also directed SAINT LAURENT) captures the atmosphere and superstition of the locals. A sort of coming-of-age story mixed with a little horror and suspense that occasionally works. A minot hit when the film premiered in Cannes this year.
Trailer: https://www.dailymotion.com/video/x7gnky2